Persons and Partnership
Background
Founding partner, Christine Hansen recognized the need for multi-disciplinary answers to complex problems over twenty years ago. As an award-winning lawyer, writer, and market forecaster she has recruited consulting partners to provide knowledgeable answers to problems in technology, business, education, publishing, the arts, and philanthropy.
The Partnership network reaches from United States to the European Union to Singapore to Australia, and from the Academy to the Press to Career Foreign Service to Senior Executive to Politician. Your needs receive not only international, but thoughtful, rigorous analysis.
While your competitors are still twittering about 'information', you shall possess knowledge.
---
Chief Technology Officer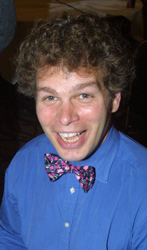 James E.J. Bottomley is an active member of the open source community. He is the Linux Kernel maintainer of the SCSI subsystem, the Linux Voyager port and the 53c700 driver. He has also made contributions to PA-RISC Linux development in the area of DMA/device model abstraction. Born and raised in Yorkshire, Bottomley attended university at Cambridge for both his undergraduate and doctoral degrees. He joined AT&T Bell Labs in 1995 to work on Distributed Lock Manager technology for clustering. In 1997 he moved to the LifeKeeper HA project. He has spoken before LinuxWorld, ALS, OLS and Kernel Summit colleagues.
Publications
A list of publications for James Bottomley is here
Pet Project
---
Managing Partner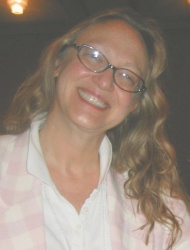 Founding partner of Hansen Partnership, Dr. Christine Hansen disapproves of labels and stereotypes and has led a life to prove it. A concert pianist by the age of nine, Hansen is a published writer, critic, satirist, composer; and is one of the earliest Intellectual Property lawyers and IT company owners, to champion Open Source Technology. And, throughout her life, she worked for fundamental fairness, and defended those who could not defend themselves. Currently, Hansen is expanding her vision globally. She is exploring the highest, and most practical, uses of knowledge - and of wisdom - in the digital world using Open Source Technology.
She is considered an expert at replacing archaic codes with practical and original solutions drawn from law, philosophy, history, language, music, and the theories of mathematics and physics. She was educated at L'Ecole Normale de Musique de Paris, University of Missouri, and Pembroke College, Cambridge University.
In November 2005 Christine Hansen participated in the United Nations World Summit on the Information Society in Tunis. She addressed the International Forum of ICT Strategies and Investment (IFISI) in Morocco, March 2006.
Publications
Including: The Hamline Review. A Faculty Annual
Pet Project